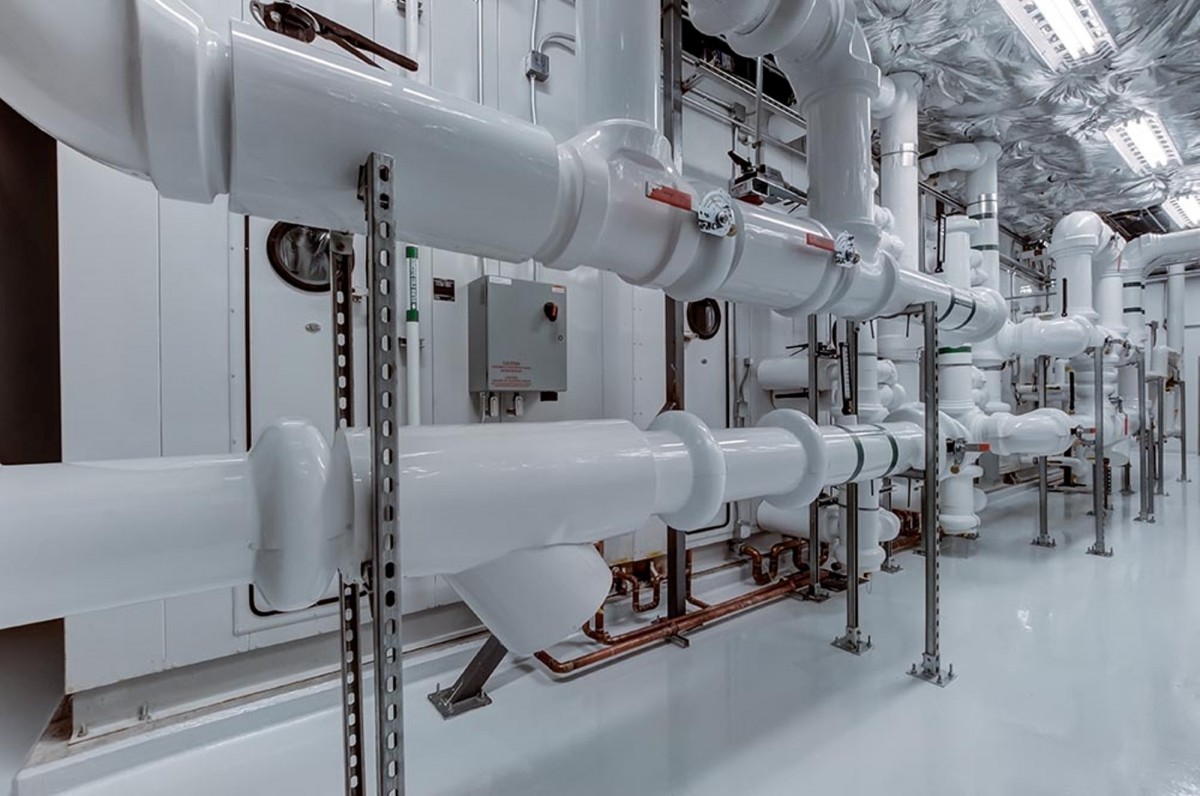 About Us
About Rainbow Mechanical Services Ltd.
Rainbow Mechanical Services Ltd. has been in business for over 45 years, servicing the southern Ontario market from Sarnia to Ottawa. With more than 30 service vehicles on the road, we provide our clients with essential mechanical services on a 24/7 basis.
We take great pride in the technical depth of our services – from hydronic heating, to chilled water, to plumbing, to HVAC systems. Our overriding commitment to customer service and quality workmanship has kept our customers both satisfied and loyal.
Rainbow Mechanical is a family-run business, with many employees who have been around since the early days. Our people work hard, understand client needs, and demonstrate loyalty to the company as a whole and the customer as an individual.
Working with Rainbow Mechanical Services
Working with Rainbow Mechanical, every customer is assured of the highest industry standards – a diverse combination of mechanical services – first-class workmanship from skilled technicians – and a "customer first" style on every project, large or small.
We offer an extensive range of services to condominium buildings, apartment hi-rises, commercial properties, industrial plants, and institutional facilities. We offer round-the-clock service, with technicians who are highly trained, experienced, and TSSA licensed.
• qualified master plumbers
• accredited gas fitters
• refrigeration specialists
• certified HVAC specialists
At Rainbow Mechanical, we take pride in the business relationships we've established over nearly five decades. Many of our customers have been around from the early days, and many continue to rely on our quality approach, our reliability, and our integrity.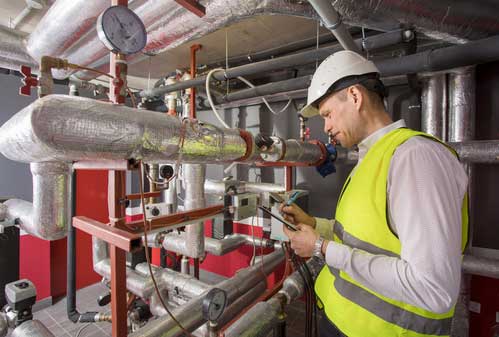 With 24/7 service capacity, there's no need for downtime
When it comes to mechanical services, even the most basic breakdown or failure can compromise productivity and quickly affect the bottom line. Our clients cannot afford downtime – and our 24/7 service guarantees immediate repairs and/or maintenance.
At Rainbow Mechanical, there's always someone to answer your call. Whether it's an HVAC failure, a flooding calamity, or a water boiler breakdown, one of our technicians will show up (round the clock) to repair, maintain, or service the problem at hand.
The "worry-free" maintenance plan from Rainbow Mechanical
While 24/7 service capacity is ideal in an emergency situation, we strongly recommend a preventive maintenance plan to keep systems at peak performance, while forestalling potential operational issues. Comprehensive maintenance offers far-reaching benefits.
• minimizing down-time for equipment and staff
• reducing demand for any unexpected repair costs
• improving long-term capital equipment planning
• extending equipment life/controlling expenses
• ensuring consistent tenant comfort/satisfaction
For reliable mechanical services – depend on Rainbow Mechanical Services Ltd.
From Sarnia to Ottawa, Rainbow Mechanical has gained an outstanding reputation amongst building owners, property managers, and mechanical engineers. We are considered a leader in mechanical contracting for both new construction and retrofit projects. Whatever the building need, we have a specialty service to satisfy that need.
Our customers rely on our installations, service, and maintenance for a wide range of mechanical applications – from hydronic water heating, to chilled water systems, to radiant heating systems, to glycol heating and cooling. To find out more call one of your experts at 905-761-9101 or visit our company website at www.rainbowmechanical.com